eBay: how to set up strikethrough pricing
About this article
This article describes eBay's strikethrough pricing feature, how to request it to be enabled, and how to configure it.
Introduction
eBay offers certain sellers the option to show a strikethrough price (STP) to communicate a discount, aka a 'from' price. This value must be higher than the Price attribute. If it is lower, an error is shown under the Listed products section. It is also possible to map the output of price rules as this attribute.
This feature is only available for certain sellers. After the initial channel setup, you must contact eBay so they can allowlist you. Once that is done, you should have access to the feature.
Below you can see what the feature looks like on the front-end.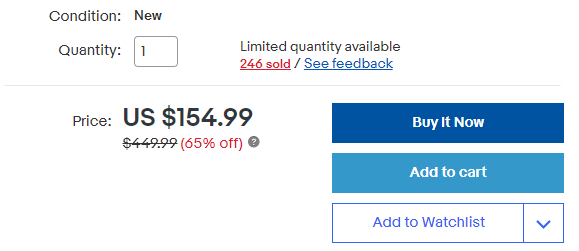 Setup on ChannelEngine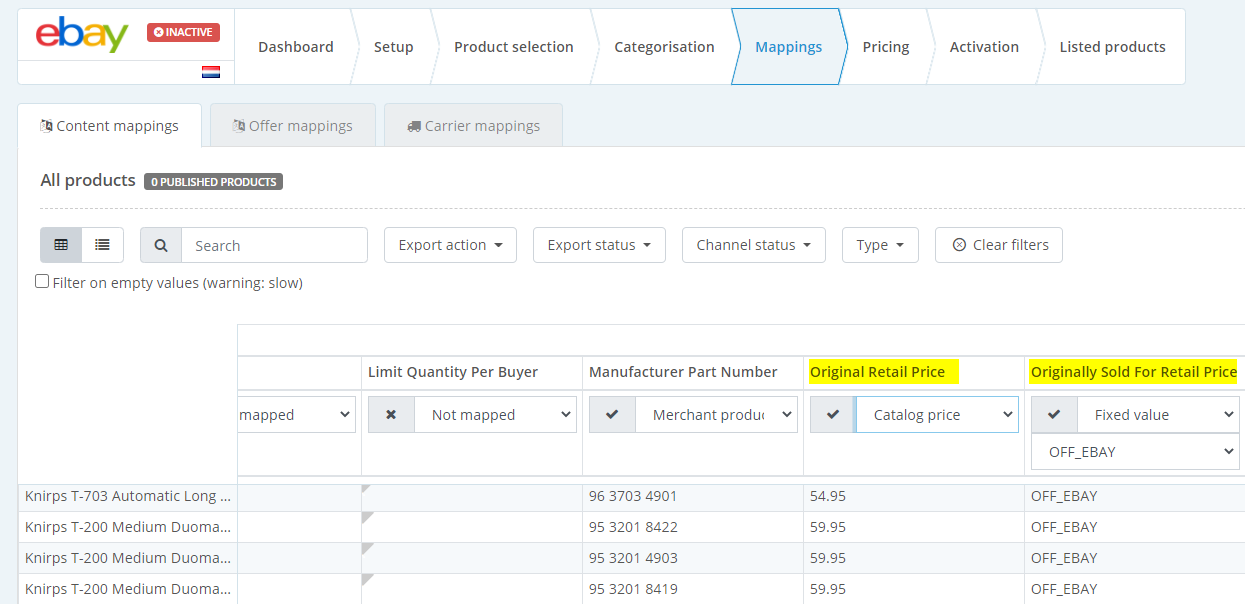 Once the feature is enabled on eBay's side, the following steps must be taken on ChannelEngine:
Go to Setup, Advanced settings and toggle the STP enabled setting.
Go to Mappings, Content mappings on your eBay channel.
Map the Original retail price to either the catalog price or to your recommended retail price. Make sure this price is higher than the price under the Offer mappings.
If a product's retail price is also used on marketplaces other than eBay, you can map the Originally sold for retail price attribute to OFF_AND_ON_EBAY. If the retail price is either used only on eBay or off eBay, you can mark it as ON_EBAY or OFF_EBAY.
Once you have completed the previous steps, select Save.
Ask your ChannelEngine customer success manager to enable this feature for you under the Setup section.