eBay: include or exclude custom fields
About this article
This article describes how to add custom fields (also known as extra data attributes) to eBay, as well as how to remove them.
Include or exclude custom fields
Custom fields can be useful to, for example, filter products based on their margin or to flag products that need to be exported to a marketplace – and with what kind of fulfillment. However, some of those fields are not suited to be displayed publicly.
To include or exclude custom fields, go to the Setup page of your eBay channel and scroll down to the Extra fields to export setting.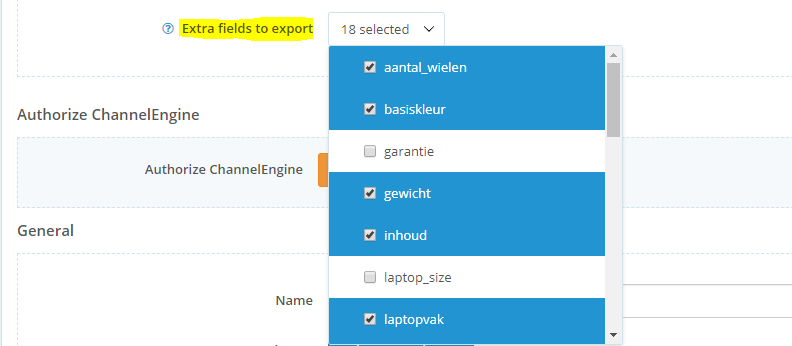 Click the dropdown and select the attributes you want to export to eBay. Alternatively, you can unselect the attributes you no longer want to export. Custom fields are listed as item specifics on product detail pages (PDPs) on eBay.
NB:
eBay can display a maximum of 20 attributes in total (i.e.: required, optional, and extra) in a product listing. Make sure to select the most relevant attributes to fit into this limit.