ChannelEngine: statistics
About this article
This article describes ChannelEngine's Statistics page, what you can visualize on it, and how you can use it.
Table of contents
Introduction
The statistics page on ChannelEngine provides you with an overview of your revenue via ChannelEngine, including statistics on when your peak sales are, your top performers, and your cancelation and return rates.
Sales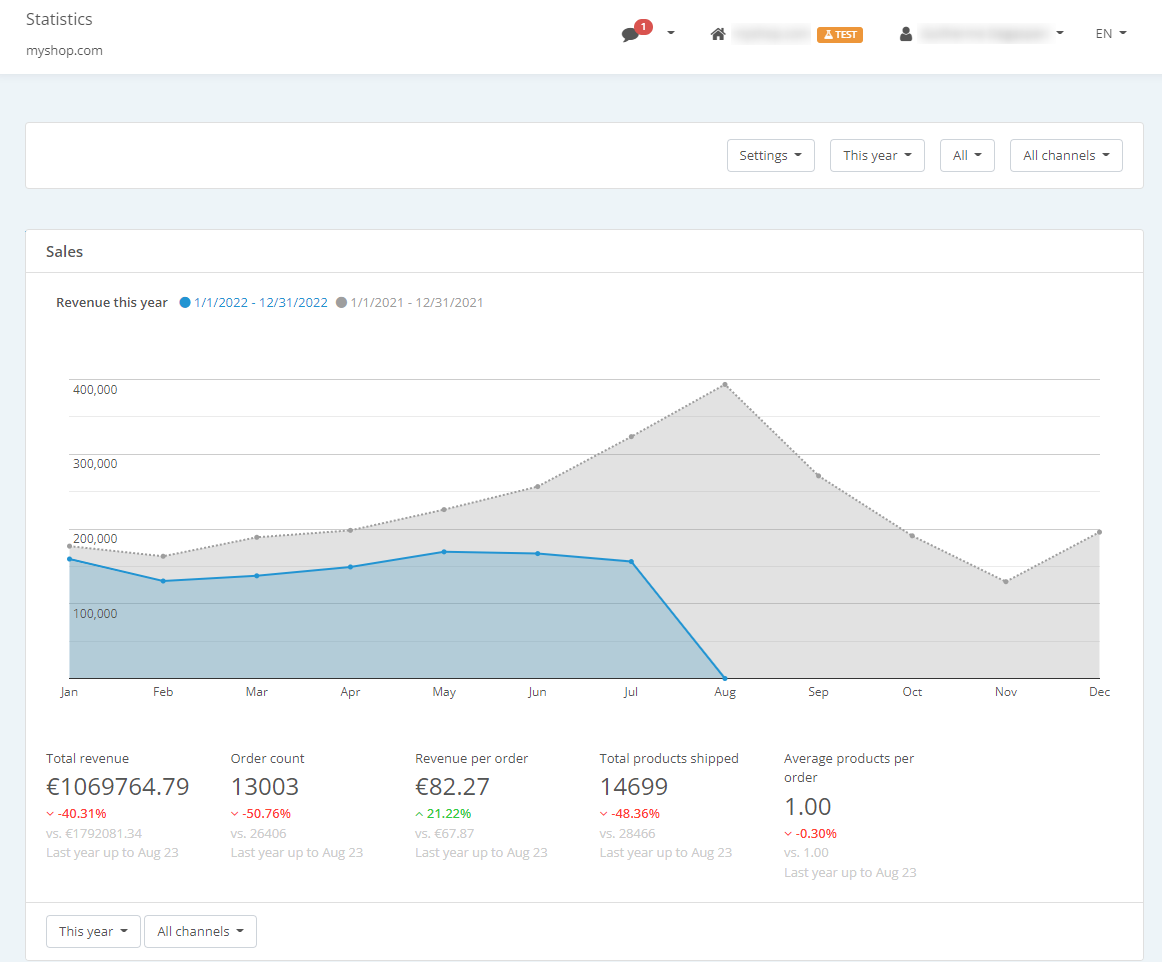 The Sales section shows a graph based on the total revenue for a selected period. If you select This year you see a blue graph for the revenue of the current year, overlapping a gray graph for the previous year. If you select This month, you see a comparison with the previous month, etc. If there is no period available to compare with, you only see the blue graph for the current period – and the comparison stats remain empty.
Click the This year and All channels dropdowns above or below the Sales graph to change the period and channels shown, respectively.
The Total revenue includes VAT, commission and other fees, and returned orders. I.e.: the total revenue is the gross revenue, not the net revenue.
NB:
the statistics only display orders that are completed. Orders that can still be canceled, such as those labeled New or In progress, are not included.
When do your customers buy?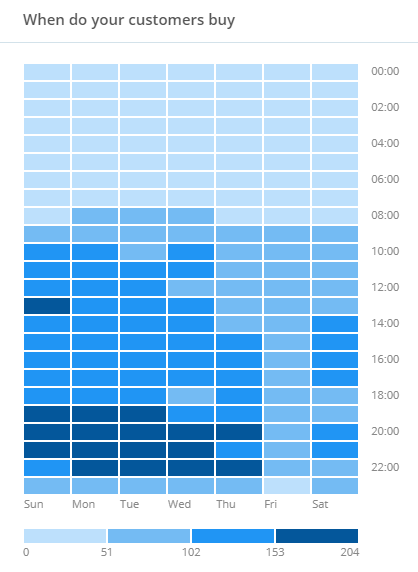 This heatmap shows on what day of the week and at what time most of your orders take place. It can be useful to determine the best time for updates, discounts, etc. More often than not, the peaks tend to happen in the evening hours – while the lows are at night.
Top performers
The Top performers section lists the following:
Your top marketplaces.
Bestselling products, brands, and categories.
The countries where you sell the most.
NB:
the Statistics page pulls product titles directly from marketplaces you are working with. If the content differs displayed on these marketplaces differs from yours, the product titles are likely to differ too.
Orders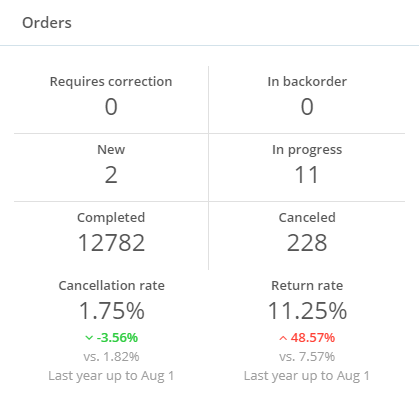 The order section provides a quick overview of the total number of orders and their statuses. This includes the cancelation and return rates, as well as the option to compare the current period with previous ones.
Products returned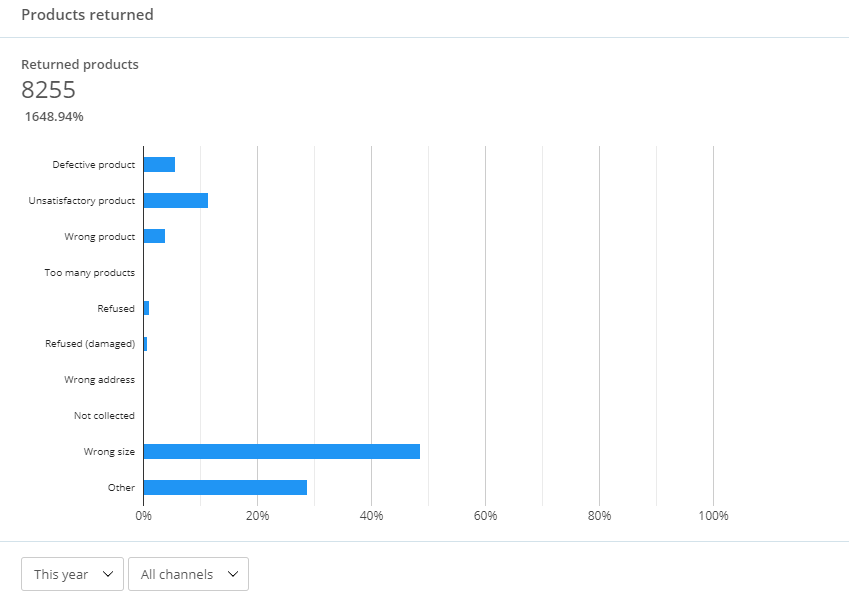 The Products returned section provides an overview of the total number of returns for the selected timeframe, as well as the return reason provided. This can be used to get a sense of common return reasons and where you might improve. E.g.: if you get a lot of size-based returns, including a comment from buyers that the item is too small for size M, update your description for the product stating that customers should order one size larger than normal.