ChannelEngine: add a channel
About this article
This article describes the process of adding channels to ChannelEngine.
Table of contents
Introduction
A channel is an online location where products can be listed, sold, promoted, compared, and/or reviewed. Once a channel is added to ChannelEngine, it becomes possible to list your products and/or offers on it.
ChannelEngine makes a simple distinction between channels: marketplaces and click channels.
Marketplaces
Marketplaces are channels which support order handling by ChannelEngine. Customers can buy your products directly on these channels, such as Amazon, bol.com, Cdiscount, etc. When it comes to marketplace, a full integration with products, orders, shipments, and returns is possible.
Affiliate channels
Affiliate channels (a.k.a. click channels) do not support order handling. Your products are listed on these channels, but prospective customers are redirected to your own webstore. ChannelEngine is only used to generate a product feed for these channels. E.g.: Google Shopping, Facebook Business, Awin, etc.
Add channels
Before adding a channel, all existing offers on it must be deleted – in case you were already working with it before ChannelEngine.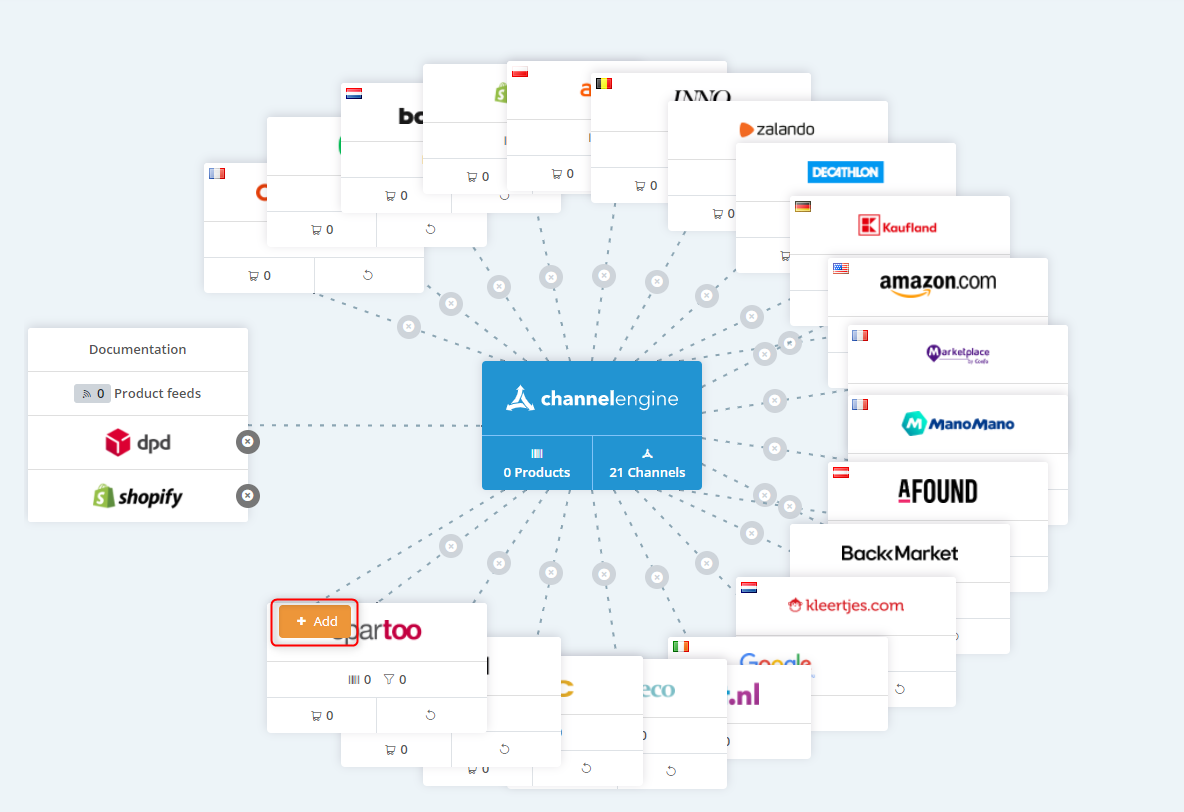 The Channels page can be accessed by clicking Add on your ChannelEngine dashboard or by going to Channels, Channels from the menu on the left-hand side. You can then use the filters or the search box to find the channel you seek.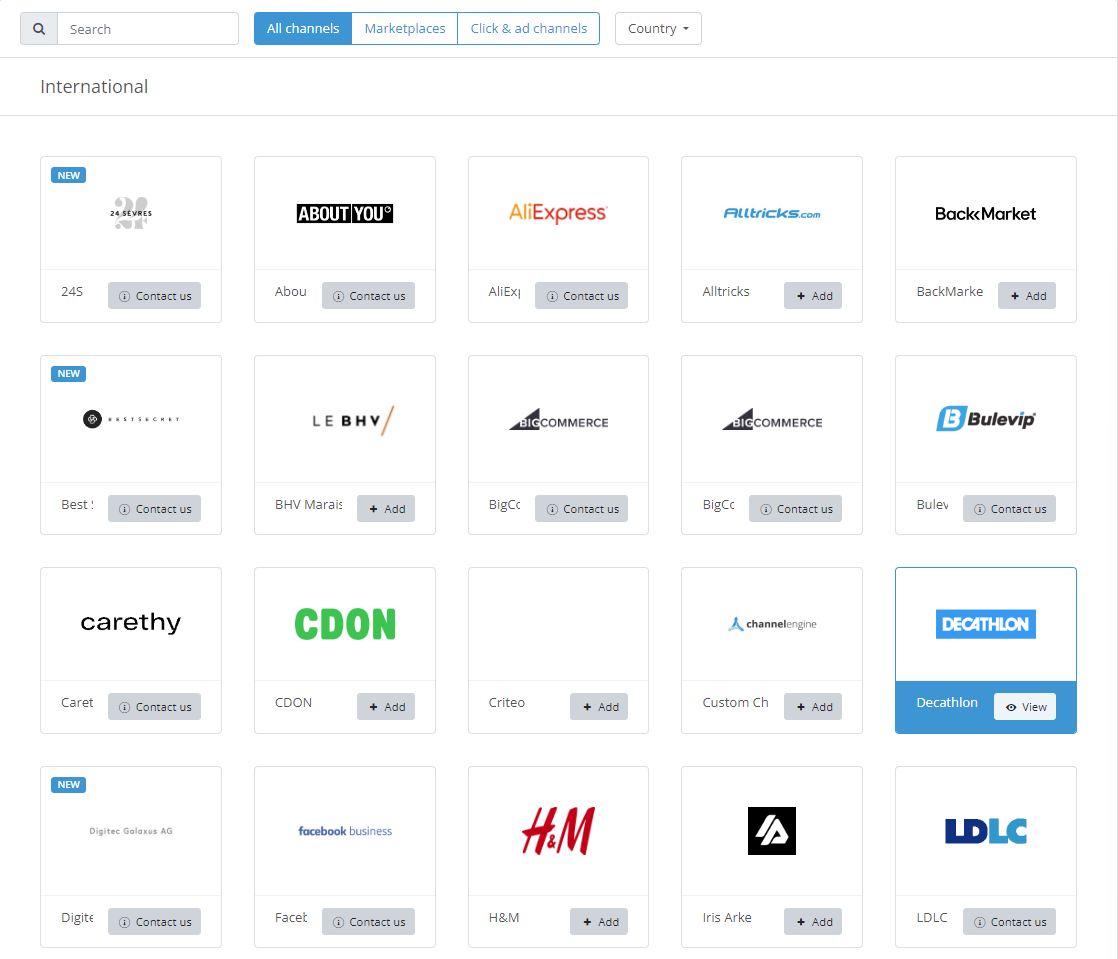 Click the Add button and the channel is added to your environment, where you can configure it accordingly. If the Add button is not available, click the Contact us button and follow the flow. If you already have an account with the marketplace you want to add, your request can be assessed by ChannelEngine.