ChannelEngine: dashboard (general)
About this article
This article describes the general dashboard on ChannelEngine, and how to navigate it.
General dashboard
The ChannelEngine dashboard is the first page you see when you log into ChannelEngine. It provides you with a quick overview of your channels and their statuses.
To change the way your channels are displayed, click one of the buttons by the Change view setting at the top right corner.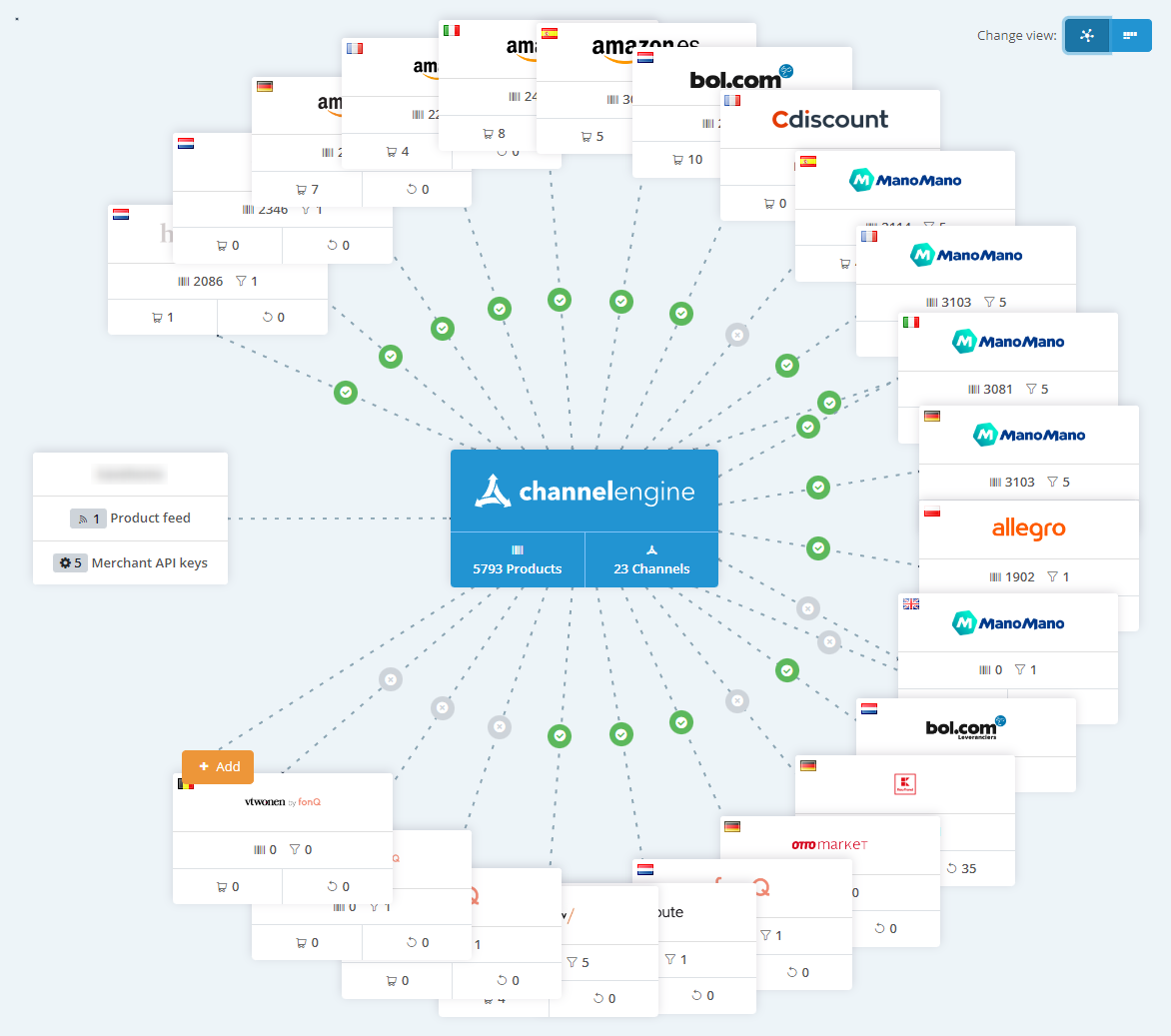 Spiderweb view.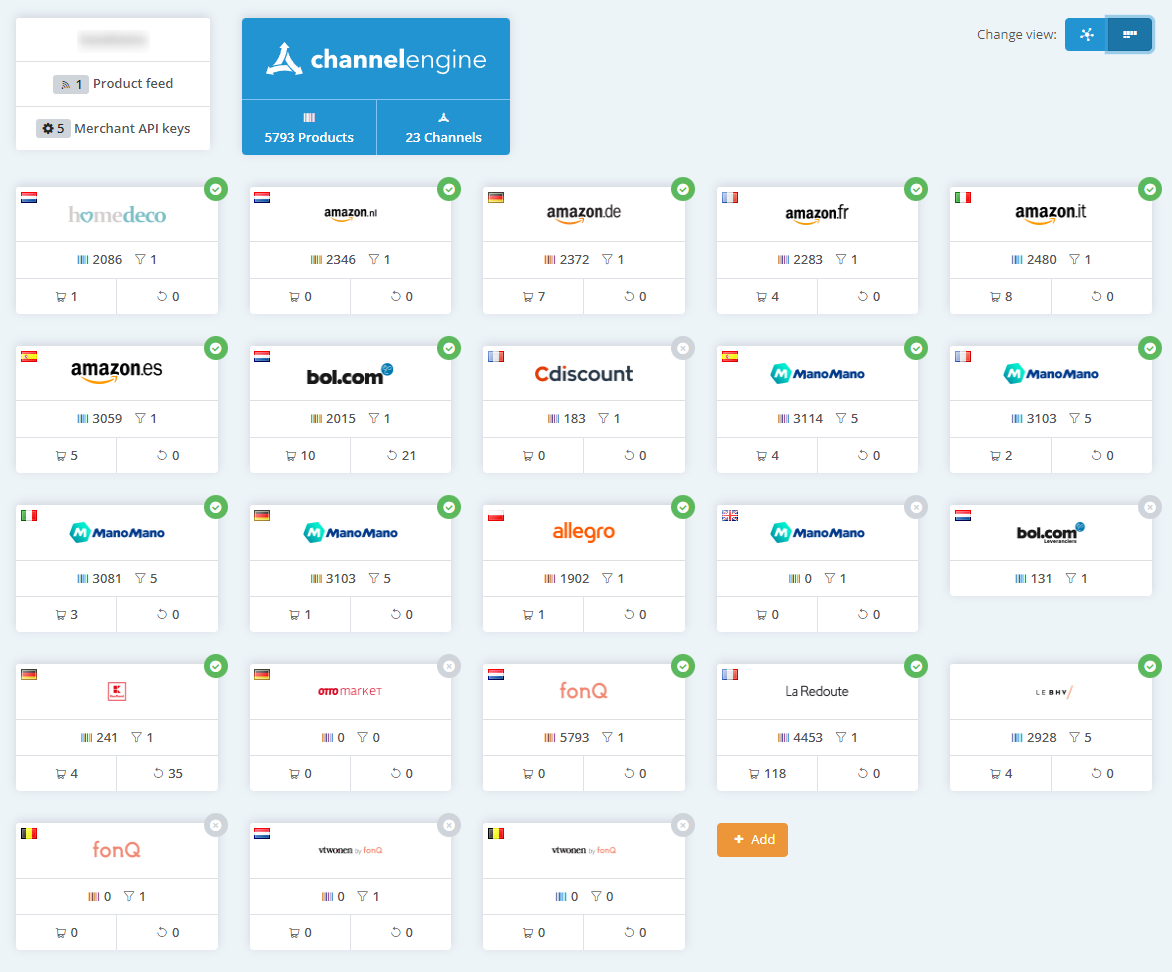 Tiled view.
On the dashboard, there are three icons that indicate the status of the product feed and the different channels:
- all is well.
- the integration is inactive.
- one of the tasks failed. To see what task fails, in the left panel, go to Settings, Scheduled tasks. Usually, a task fails not for the complete integration but, for example, for one single shipment. ChannelEngine is notified of failed tasks. However, if the problem persists for more than 24 hours, get in touch with the Support team.
Product feed
On the left-hand side you can see the name of your website and the number of product feeds in this tenant. Click [x] product feed(s), to add or modify the product feed or show the report of new, active and inactive products.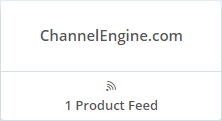 ChannelEngine box
The blue ChannelEngine box in the center displays the number of products that are currently correctly loaded, as well as the number of channels in your tenant.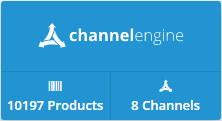 Click [x] products to display the product overview. Click [x] channels to display the channel overview.
Channel box
Every channel added has a channel box that displays information about the integration:
Marketplace name - the top part of the channel box displays the logo of the marketplace, and in which country the products are listed. Click the logo to open the channel settings.

Number of products and product listings - the middle section of the channel box shows two bits of information: on the left-hand side you can see the number of active products; and on the right-hand side the number of active product listings is visible. Click it to open the listing overview, where you can add and edit product listings.

Shopping cart - the shopping cart shows the number of orders that are currently open. Click it to open the channel order overview.

Returns - click Returns to display the returned orders.