eBay: how to set up multi-buy volume discounts
About this article
This article describes eBay's multi-buy feature, and how to configure it on ChannelEngine.
Table of contents
Introduction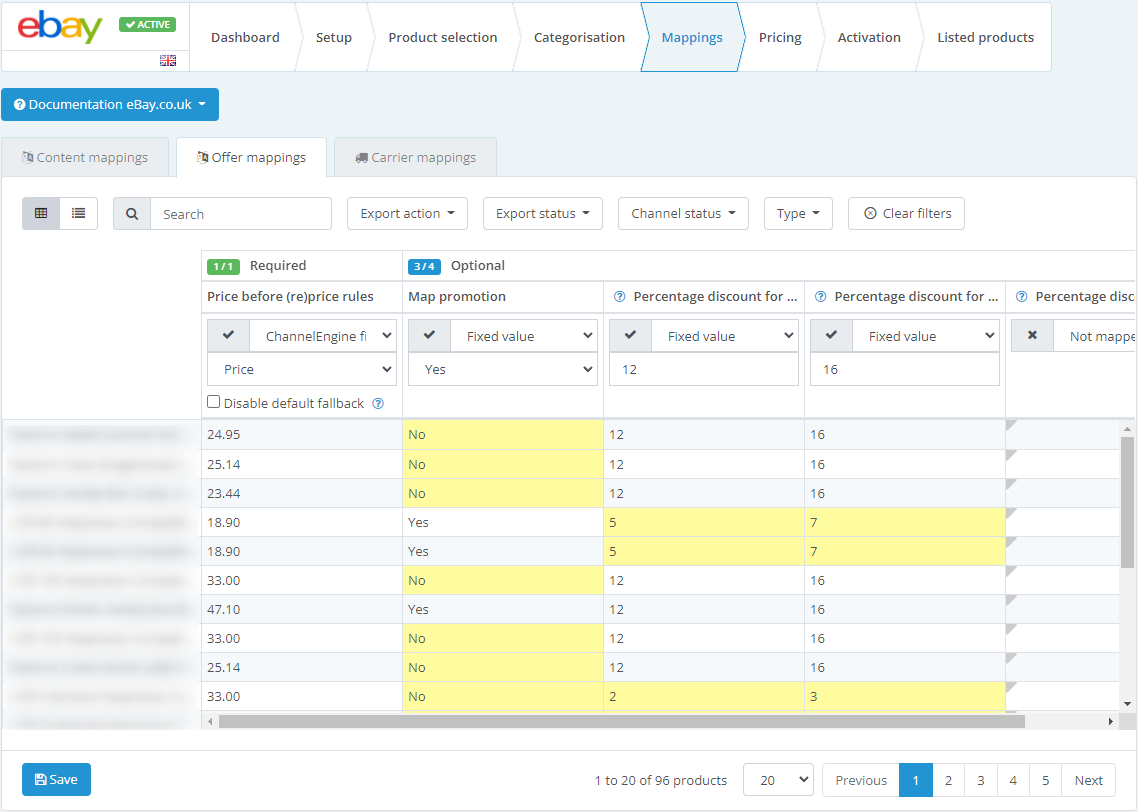 Multi-buy is an eBay feature available to business sellers that allows you to offer a tiered discount when buyers purchase multiple items. The following applies:
This feature is only available on eBay Australia, Germany, Spain, France, United Kingdom, Italy, and United States.
You can configure up to three volume discounts.
Every volume discount is a combination of quantity and percentage discounts, where the quantity acts as a minimum order quantity for the specified price.
eBay indicates that this tool can help increase sales by 10%.
If you are interested in using this feature, please contact your customer success manager or contact us via email.
Setup on ChannelEngine
To set up these volume discounts, follow the steps below:
Go to Mappings, Offer mappings on your eBay channel.
Set the attribute Map promotion to 'yes' for the products you want enrolled.
Set the Percentage discount attribute according to the number of pricing tiers you want. The percentage must range from 5% to 79%, increasing with each tier.
Once you have set up the discounts, click Save.
The discounts are exported in the In the next scheduled 'export offers to channel' task.
Note that you cannot fill out all Percentage discount fields. Only one discount can be applied per tier.
The Percentage discount attribute only accepts numerical values. Do not add the percentage symbol.
NB:
the Percentage discount is based on the value mapped to the Price attribute. If you have an active price rule which discounts the product by 50%, make sure to account for that in the Percentage discount mappings too.
Example
On ChannelEngine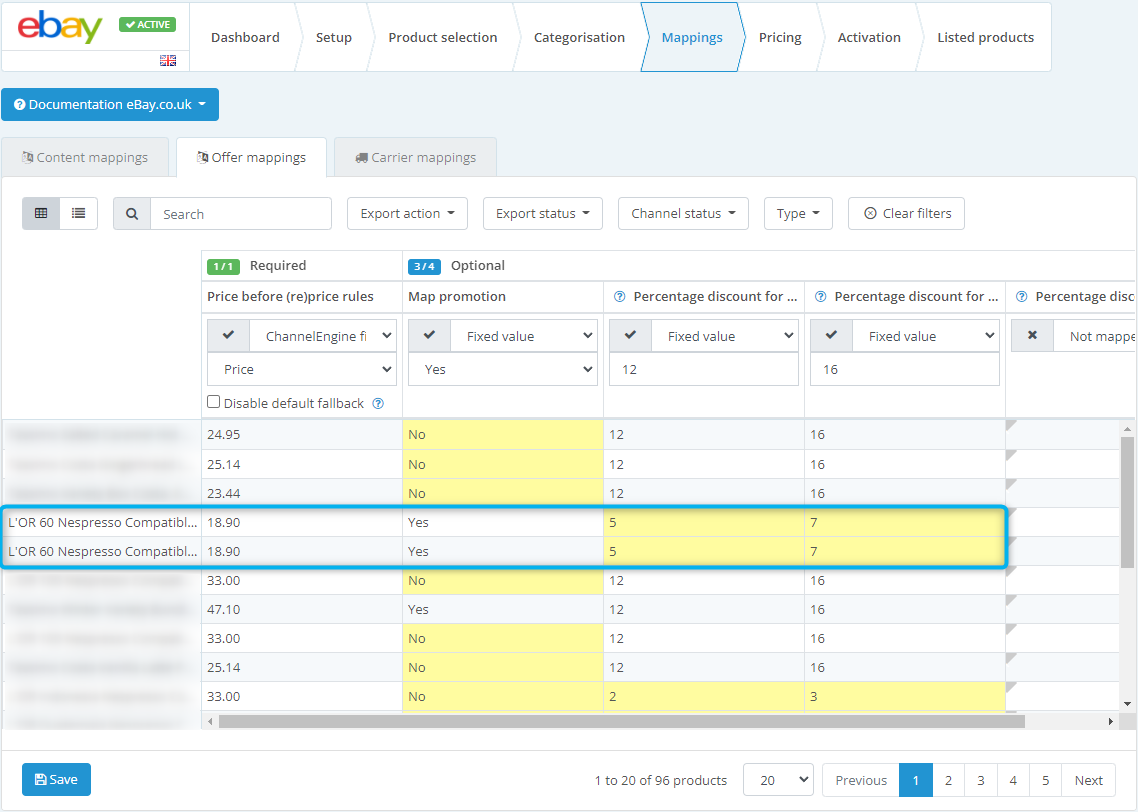 The products shown above are have a regular price of 18.90.
When customers buy a quantity of two, they enjoy a 5% discount.
When customers buy three or more, they enjoy a 7% discount.
There is no pricing tier for a quantity of four or more.
On eBay*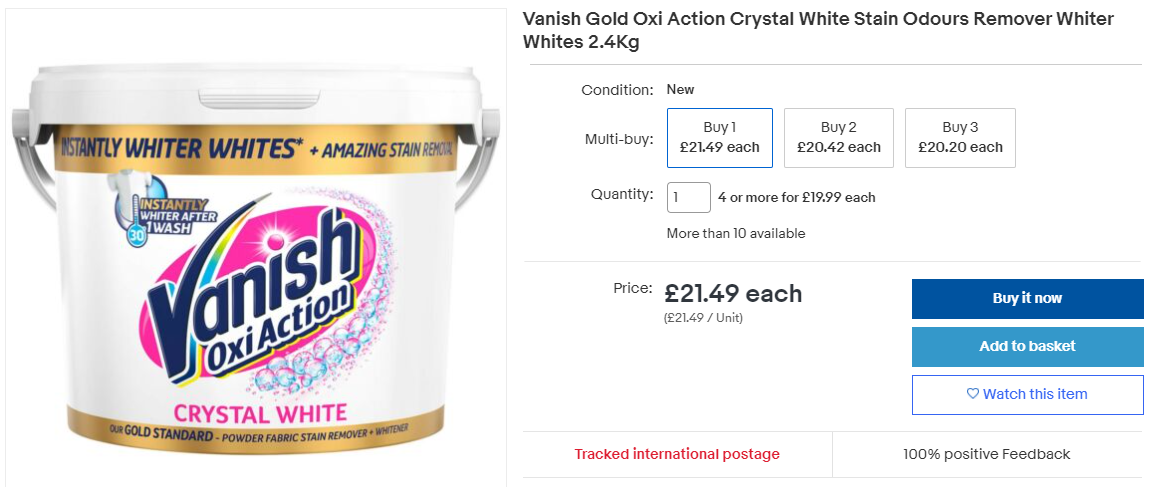 * This is not the same product used in the example above.