Amazon: why is my order not imported?
About this article
This article describes why certain orders are not imported from Amazon to ChannelEngine – and how to troubleshoot that.
Introduction
There are two main reasons why certain orders are not imported from Amazon to ChannelEngine:
the order was placed for an Amazon country for which there is no active channel on ChannelEngine.
the order was placed more than 48 hours ago.
Orders made on an inactive channel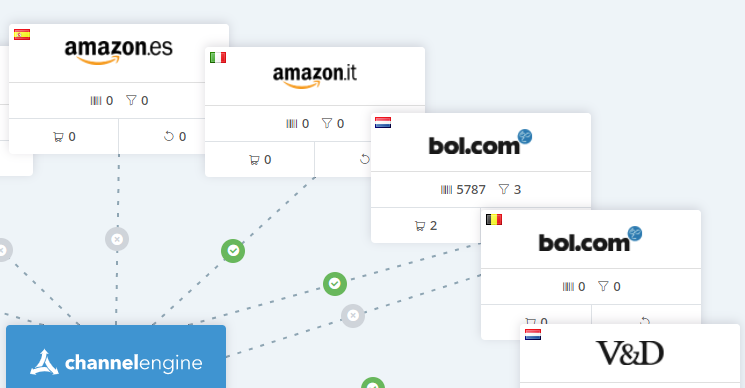 Like with other marketplaces, ChannelEngine can only fetch and store an order if there is an active channel for that specific Amazon country.
E.g.:
Your ChannelEngine tenant has both the Amazon Spain and Amazon Italy channels active, but Seller Central shows an order from Amazon United Kingdom (UK) that is not visible in your Orders overview on ChannelEngine. That order is not going to be imported into ChannelEngine, as the related channel (i.e.: Amazon UK) is inactive.
To solve that, add the Amazon UK channel to your ChannelEngine tenant.
NB: if this order is 'unknown' and you are not selling on Amazon UK, check if International listings is enabled.
Orders older than 48 hours
By default, ChannelEngine does not import orders older than 48 hours. That is done for the following reasons:
Including older orders increases the size of the batch, which in turn increases the amount of time required to fetch it.
Amazon's rate limiting is quite strict in terms of the number of calls that can be made to its API.
If the channel needs to be reset for whatever reason, switching it back on would result in the import of hundreds or thousands of orders that have already been handled.
If you do need to import one or more orders older than 48 hours, contact your customer success manager or a member of the Support team.