Fnac: why are the mappings blank?
About this article
NB: this article is due to be archived. You can find the latest version in the FAQ section of the Fnac: marketplace guide.
This article describes how to troubleshoot the issue where content mappings appear blank on ChannelEngine for Fnac.
Why are the mappings blank?
You may encounter the issue where your content mappings appear blank in ChannelEngine, as seen in the example below: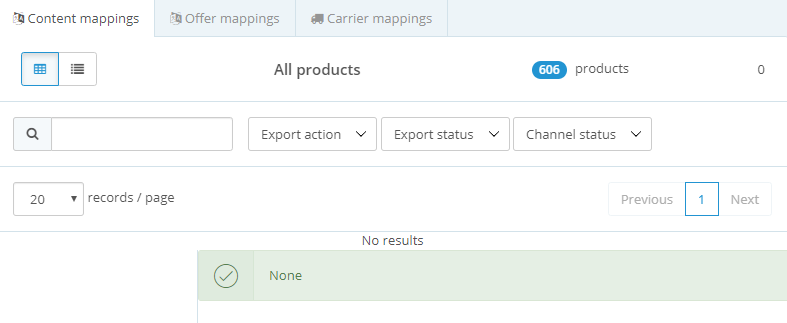 The possible explanation for this issue is that you are not a Fnac-qualified seller, or you have not enabled this option in the channel Setup page. Non-qualified sellers do not have access to many Fnac features, including the ability create and update content. This prevents you from seeing any products in the Content mappings section of the Mappings page – even if you created a product selection and categorized your products.
You can enable the qualified seller option in ChannelEngine to align with your status on Fnac by going to the Setup page: