V&D: delivery time codes
About this article
NB: this article is due to be archived. You can find the latest version in the FAQ section of the V&D: marketplace guide.
This article describes the mapping of delivery times on V&D, according to their internal codes.
Table of contents
Introduction
V&D offers the option to set a delivery time indication such as "ordered today before [TIME], tomorrow at home" or afspraak geleverd (delivery by appointment).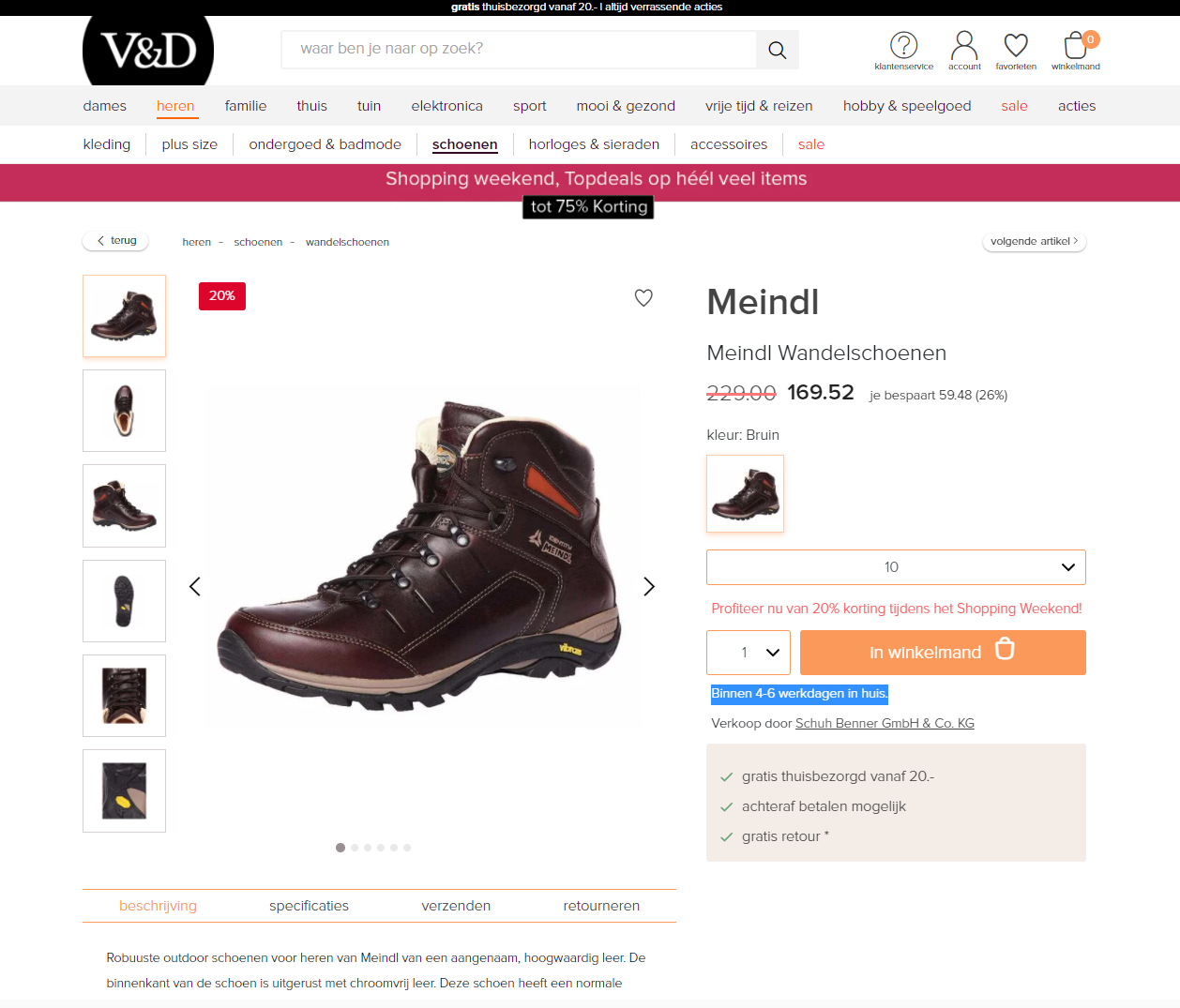 This indication is mapped to the Delivery time (days/code) attribute, under the Content mappings tab in the Mappings section. Each numerical value corresponds to a delivery setting.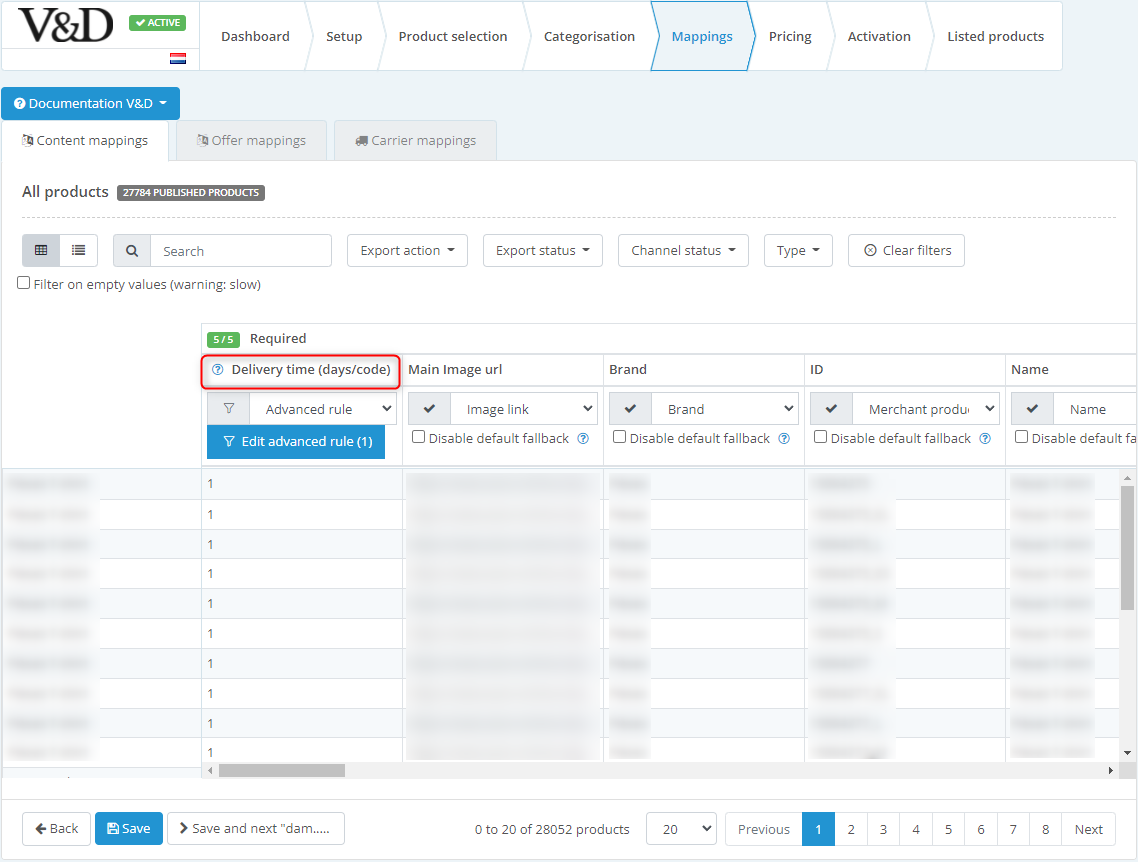 Table of codes
Below is a list of the available delivery codes for each option:
| | |
| --- | --- |
| Code | Delivery option |
| 0 | op afspraak geleverd (delivery by appointment) |
| 1 | 1-2 business days |
| 2 | 2-3 business days |
| 3 | 3-4 business days |
| 4 | 4-5 business days |
| 5 | 5-6 business days |
| 6 | 6-7 business days |
| 7 | 7-8 business days |
| 8 | 8-9 business days |
| 10 | 10-14 business days |
| 60 | 1-2 business days, delivery by appointment |
| 61 | 2-3 business days, delivery by appointment |
| 62 | 3-4 business days, delivery by appointment |
| 63 | 4-5 business days, delivery by appointment |
| 64 | 5-6 business days, delivery by appointment |
| 65 | 6-7 business days, delivery by appointment |
| 66 | 7-8 business days, delivery by appointment |
| 67 | 8-9 business days, delivery by appointment |
| 68 | 10-14 business days, delivery by appointment |
| 70 | op werkdagen voor 14.00 uur besteld, volgende werkdag in huis (ordered before 14:00, delivered on the next business day) |
| 71 | ordered before 15:00, delivered on the next business day |
| 72 | ordered before 16:00, delivered on the next business day |
| 73 | ordered before 17:00, delivered on the next business day |
| 74 | ordered before 18:00, delivered on the next business day |
| 75 | ordered before 19:00, delivered on the next business day |
| 76 | ordered before 20:00, delivered on the next business day |
| 77 | ordered before 21:00, delivered on the next business day |
| 78 | ordered before 22:00, delivered on the next business day |
| 79 | ordered before 23:00, delivered on the next business day |