ChannelEngine: why is my product image not visible or updated?
About this article
This article lists the most common reasons behind missing or outdated images on ChannelEngine.
Images on ChannelEngine
On ChannelEngine, images are strictly meant to provide you with a visual representation of the submitted product image data. These images are served from ChannelEngine's content delivery network (CDN) and resized automatically to a format that can be displayed on ChannelEngine.
NB:

in the case of eBay, when mapping additional product images, if one of the images uses 'Ebay EPS' (Ebay Picture Service: eBay hosted images), and others do not, then ChannelEngine automatically uses our content delivery network (CDN) to host the images. This is because eBay does not allow for mixing both types of images. In these cases, mapping images to anything other than the usual product image fields will not work. 
Additional mappings
With the exception of eBay and Zalando, due to their strict requirements for images, the images visible on and hosted by ChannelEngine are not exported to marketplaces. Therefore, a 'No photo' preview on ChannelEngine does not necessarily mean that the marketplace did not receive your product images.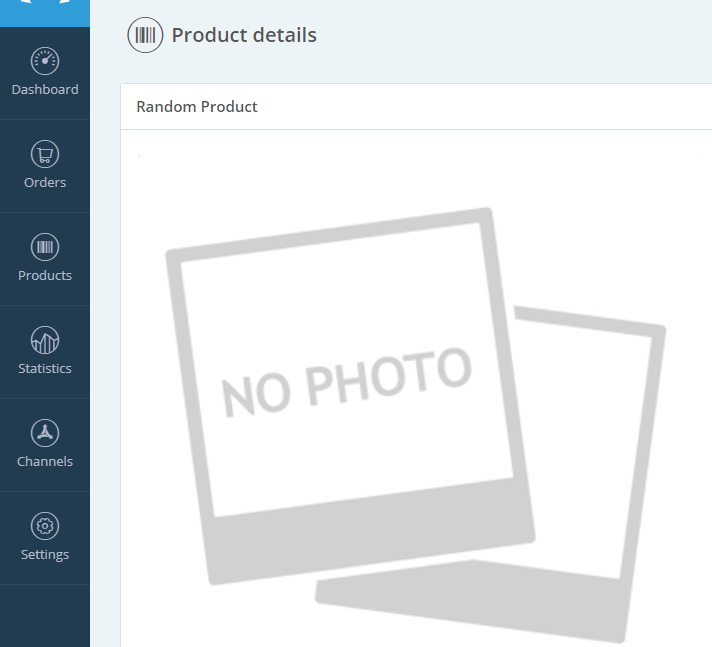 There are multiple reasons for an image not to be visible or updated on ChannelEngine. The most common ones are listed below:
the image uniform resource locator (URL) does not exist
the server could not find the data requested (HTTP 404)
the redirect (HTTP 302) is broken
there are server rate limits or restrictions
The underlying reason is that during the product import, when missing or updated images are downloaded, something prevented ChannelEngine's CDN from downloading the image in question. This cycle is repeated every seven days and, during this period, the 'No photo' placeholder remains visible on ChannelEngine until the image is re-downloaded.
NB:
updating an image on ChannelEngine does not automatically renew the image on the CDN. If a product has a placeholder or an old image, this remains visible for two weeks after it was initially stored on the CDN.
This relatively long period was chosen because of the usual file size and number of images involved in this process, preventing unnecessary loads on both ChannelEngine's servers and yours. There is no option to manually trigger an image re-download, but you can check the image URL directly from your product feed – or in the Mappings section of the channel. That is the image forwarded to marketplaces.